WEBINAR
What's new in BarTender 2021
December 15, 2020
07:00AM PST / 10:00AM EST / 15:00 UTC
We've added many powerful features to BarTender since July 2013 when BarTender 10.1 was released. These improvements and performance enhancements were designed to make your business more efficient, saving you time, money and resources.
We'll show you how easy it is to update, and cover some of the performance and feature enhancements you can expect.
Support for BarTender 10.1 ends on December 31, 2020. Now's the time to update to BarTender 2021 and gain access to all the new features that you've been missing.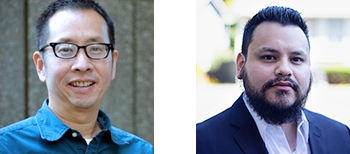 Michael Leo
Senior Product Marketing Manager at Seagull Scientific
Manny Castro
Solutions Consultant at Seagull Scientific